Our Company
For 20 years we have been dealing with import of nuts, sesame and other seeds, as well as their processing and adaptation to further use. In addition, we deal with the selection and processing of nuts: cutting, grinding into flour, preparing  pastes. Our raw assortment and ready products go to various manufacturers of confectionery, bakers and eco-food producers.
We have two production plants in Łomianki and Zakroczym, where raw materials are roasted, degreased and processed. Thanks to the use of appropriate technologies and careful control during preparation processes we obtain products of the highest quality. All our products have required certificates and approvals.  The main goal of our Company is to provide customers with the highest level of products and service.
Loper Poland is a valued supplier in the B2B segment, which follows the demands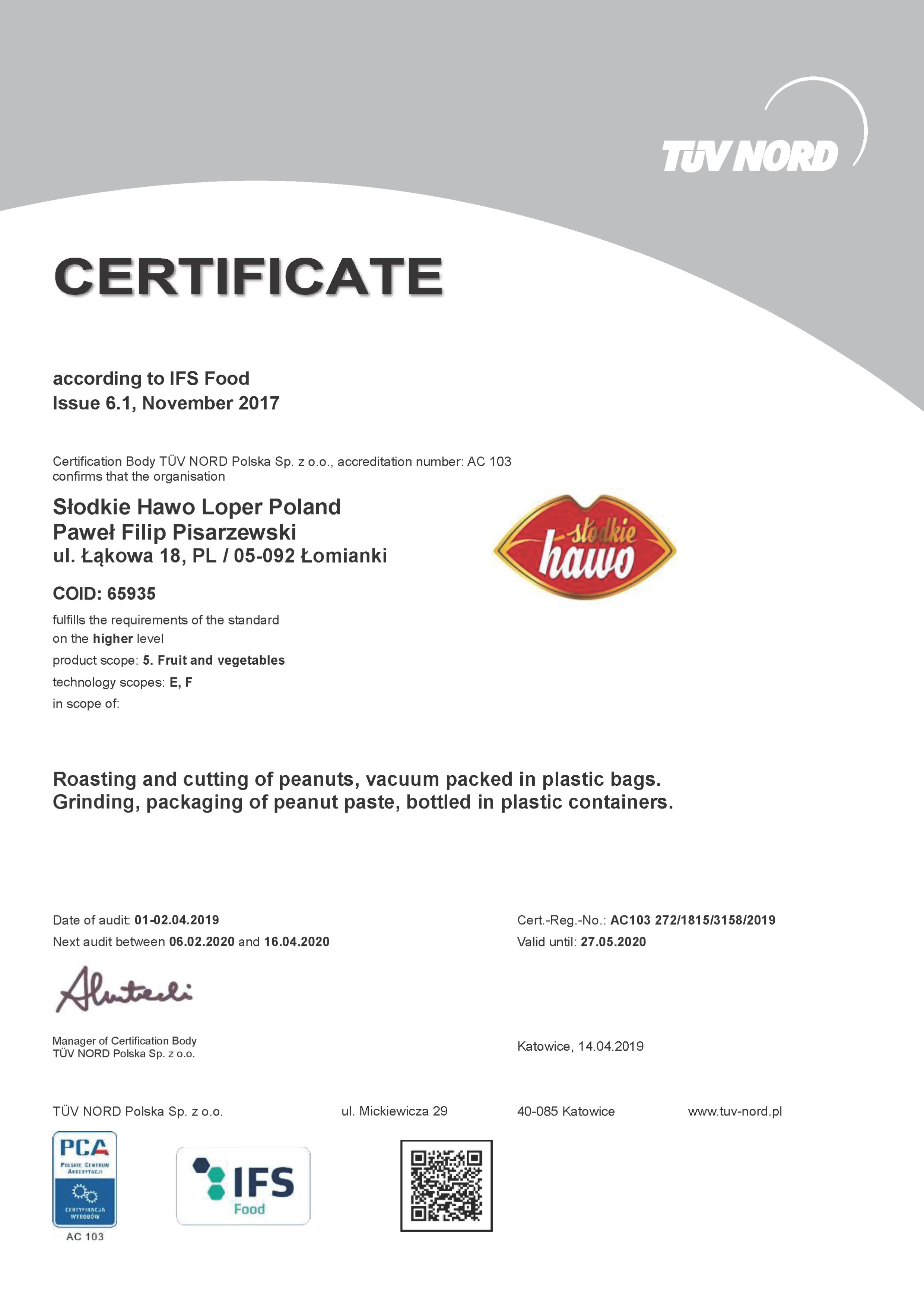 of the growing market and customers' requirements. A very important element is constant development based on the implementation of modern technologies. Very high quality of the products is our hallmark. We produce and use the most fresh raw products imported from trusted suppliers in South America.
We provide nuts, sesame seeds and other seeds processed according to the needs and specifications of our customers and always try to approach each of them individually.